How to trabble the world
Discover hidden gems, local recommendations and the most special stories of your destination or home region with your smartphone as your guide.
Or learn something new with our #tourtorials. trabble tours are easy to find, easy to use and fun to share! They are created by enthusiastic locals, experienced tour guides, city experts and story tellers.
Find self-guided tours
Discover digital tours around the world or just round the corner – handmade by local guides and enthusiats.
Choose your trabble tour
Click the buy-button and download the our for offline use – if you like.
Start trabbling
Now or later – our app will show you the way and all nice spots and stories our tour creators have come up with for you. Your personal guide – the digital way.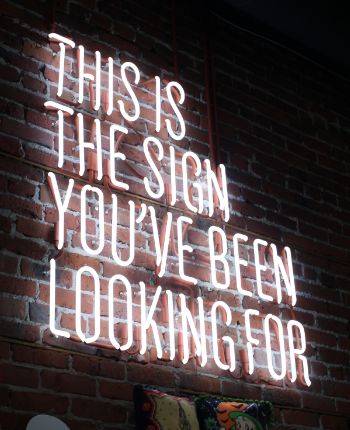 What makes trabble so damn cool
trabble is the tour guide for your smartphone. Start and stop whenever it suits you and explore the city at your own pace.
Intruiging stories told by experienced locals
Be all ears: Audio guide included
With videos: digital yet personal
Interactive exploring with quizzes and scavenger hunts
Self-explore at your own pace.
Made to trabble
We built trabble for trabblers: Open minded travellers and curious locals that are eager to see, explore and learn the coolest things in town – in the smartest digital way.
For tourists & locals
who love to explore the special spots and stories of a city or region on hidden pathes.
For family & friends
who want to take their time and memories in a playful way and without group pressure.
For business travellers
who like to pack their bag with stories instead of souvenirs – and still be on time.
FAQ about trabble tours
How does a digital walking tour / city tour work?
A digital walking tour works very simple: You download the trabble app for free to your smartphone and buy a tour (from 0.99 euros). The city tour then takes you from place to place via GPS and explains all the spots. There are also small quizzes, tasks, videos, audios and pictures are integrated into the tours.
Which app do I need for a digital walking tour / city tour?
For our wallking tours via app, all you need to do is download the trabble app from the App Store / Google Play Store. It's free.
How does the trabble walking tour app work?
After you install the app on your smartphone, you can search for self-guided walking tours around the world there. Once you decide on a tour, you download it to the app for a fee. Then you can view the walking tour either browse through the tour in advance for planning - or start the walking tour directly.
Is the trabble app for walking tours and city tours free?
Wondering how much does a digital walking tour with a smartphone cost? The download of the trabble app is free. For a tour you pay the price set by the creator(s):in the city tour. The price is usually between € 0,99 and €29,99.
Depending on what is offered in the walking tour, the prices also vary. A more expensive tour often includes workshops or free drinks. free drinks or the tour goes over several days. You can find this information in the tour description before you buy.
Is an audio guide included in the walking tour?
Yes, there are also walking tours with audio guide. You can find this info in the tour description before purchasing the city tour.
Why should I use trabble for walking tours or city tours?
You travel spontaneously? Pick a trabble tour. You want to plan your trips meticulously? Then find out beforehand which topics we offer. In Berlin, for example, there is not only the classic Mitte tour to the Brandenburg Gate and the Reichstag building. These spots are included in, among others, our David Bowie tour (including the three Berlin albums to listen to).
Pictures and videos complement the walking tours. For example, you can see what Bowie's party locations looked like back then. Unlike guided tours or free walking tours, you can do our self-guided walking tours when YOU want. Independent of time, weather or meeting points. You can also take breaks as you wish. You can continue the tour at any time (even on another day).
Can I do the digital walking tour more than once?
Theoretically, you can do the digital walking tour more than once. You can start the tour again from the beginning, if you don't click on "end tour" at the end of the tour, but just pause the tour - the quizzes and tasks can only be solved once. can only be solved once.
Can I pause the self-guided walking tour with trabble?
Yes, you can interrupt the self-guided walking tour at any time and continue whenever you want. This can also be on another day. Only when you click "End tour" at the end, it will really end and be removed from your downloads.
Can I start the walking tour with trabble immediately?
Yes, you can start the walking tour with trabble immediately after download!
What city tours are available with trabble?
Our community of creators is located all over the world and trabble walking tours are available on all continents of the world. But you can also find walking tours in major European cities like Lisbon, Madrid, Paris, Amsterdam, Stockholm, Berlin, Rome, Prague, Istanbul. And small places with special interest themes.
In the tours the digital guides show you their favorite places. They tell you tips and tricks. Together you will discover the most important Síghtseeing spots, but also lesser-known corners with interesting stories that only locals know.
Is a trabble city tour an alternative to Guruwalk and other free walking tours?
Yes, a trabble walking tour is an alternative to Guruwalk and otheer free walking tour guides. Because the trabble tours you can - in contrast to a free walking tour - walk as as YOU want.
You are independent of meeting points, weather or time. You don't have to book or search for anything. You will have no problems to understand guides acoustically ;) You take breaks whenever you want. You determine the walking speed yourself. Videos, audios and pictures complete your tour. If at some point you don't want to go on, you can continue the tour at any time (even on another day). As long as you don't end your trabble tour, you can always look up the information from the tour again or read it again.
Do I need to enable GPS to use trabble?
No, you don't have to activate GPS to use trabble. But if you want to see walking tours in your area, you should activate the GPS or if you want to navigate from spot to spot.
Do I need an internet connection to take a walking tour with trabble?
Yes, you need an internet connection for trabble's city tours if you are checking tour content on your smartphone or searching for walking tours while on the go. If you want to navigate to the next spot in the tour, the trabble app will open your maps app, which will use your mobile data. The cost of mobile data depends on your mobile contract.
Good news! We are currently working on providing an offline mode for you. The walking tours will then work without an internet connection.
What permissions does the trabble app need?
If you want to use your location to discover walking tours near you, the app should have access to your location (GPS).
If you want to solve tasks in the tour where you have to find a secret location, the app should also have access to your location. If you want to solve photo and video tasks in the tour, the app should have access to your camera. The photos and videos you take in the tour will be stored only on your device.